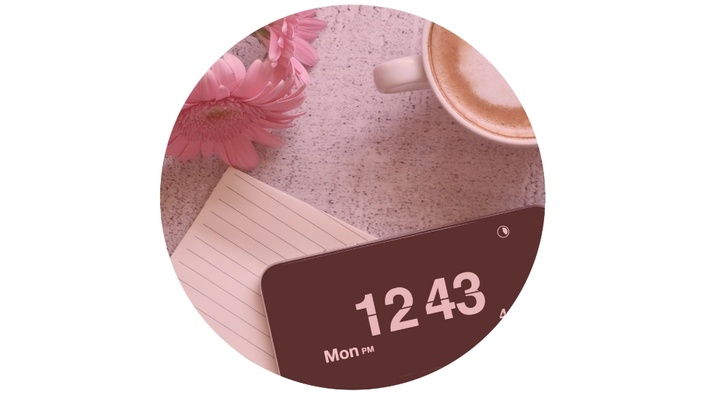 Time Takes Time
How to reframe your relationship with time and stop the stress for good.
Do you know, deep down inside, that you need to start prioritizing your time for health and happiness?
Feeling stuck because you end every day feeling like there wasn't enough time and didn't get everything accomplished that you had planned on?
Do you feel completely overwhelmed by your never-ending TO-DO list?
Struggling to find moments in your day for peace, calm, happiness, self-care?
Are you ready to change your relationship and perception of time so that you can take the power back from your over-stretched schedule?
Are you ready to learn the truth about where you time is really being spent?

Are you ready to learn how to:
Easily stop feeling like you don't have enough time

3 practical steps you can take to create change & reduce overwhelm

Joyfully prioritize what you know is most important to you health and your life
Who is Victoria Muir-Burcea?
How can she help me?
Hi, my name is Victoria Muir-Burcea and I am the creator of Recreo. I am a mindset coach, a personal health coach, an award winning community programmer, and I hold a Health & Wellness Degree. I'm passionate about the power of positivity, the power of movement and the power of food. My mission is to help as many busy, hustling humans as possible find health & happiness in their lives in the most effective and realistic ways.
But I have to be honest with you... I used to feel overwhelmed and overloaded every single day. I burnt out. It was after I burnt out that I realized that there was something I could do to decrease overwhelm and empower myself. I figured out a way to acknowledge how I was really spending my time and created 3 simple guidelines, for myself, that helped me to change my relationship with time. Simple things that I could do daily, that were often overlooked. I'm going to share those guidelines and walk you through an interactive workbook that will provide you with small, easy and realistic strategies that will impact your life, in a BIG way.
So, wherever you are starting from let's build on that and make some magic happen!

This Course is designed to evolve your mindset around time, stress and your relationship with yourself.
It will provide you with simple and realistic strategies that will create positive change in your life.

3 Short lessons emailed to you over 3 days
Each day you will watch a short video lesson and be given a tool, strategy or action that creates positive change FAST.
Lessons build upon themselves and add up to joyful change.
FUN! If it's not fun, you won't show up for yourself! I'm so excited to have some fun with you and created some amazing new habits in your life to decrease stress, find time and live fully!